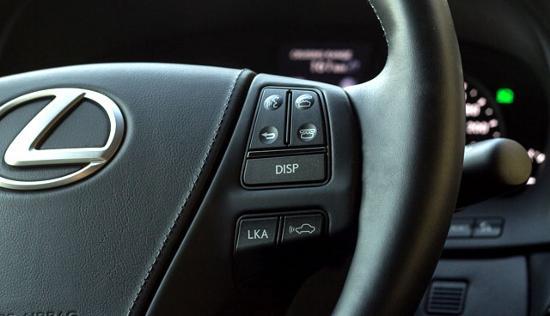 Siri performs an amazing range of tasks. Need to make a call on the highway? Ask Siri to connect you. Need to send a quick text message, IM, or email? Just dictate it to Siri. When replies come in, Siri reads them aloud over the audio system.
Bonus: the system provides turn-by-turn navigation using Apple Maps. When you request directions from Siri, a map pops up on your phone while Siri delivers directions over the audio system.
WHAT IS SIRI EYES-FREE?
This system allows any iPhone® user with a 4S or 5S phone to interact with the Siri Digital Assistant on their iPhone®, using the microphone and speakers in the vehicle. There is no need to look at your phone now since the vehicle interacts with Siri, hence the term "Eyes-Free."
BENEFITS OF USING SIRI EYES-FREE?
Use Siri Eyes-Free while driving to:
1. Place phone calls (using Siri Eyes-Free means you have access to your ENTIRE phone book now)
2. Send text messages
3. Set reminders, appointments, alarms, and timers
4. Control the phone's iTunes® library
5. Find points of interest
6. Enter an address using the phone's navigation capabilities (The navigation will not show up on the vehicle's navigation screen, rather it provides turn-by-turn instruction through the vehicle's speakers.)
HOW DO I SET UP SIRI EYES-FREE FOR A GUEST?
Pair the guest's iPhone 4S or 5S, with iOS 6 software or later,  to the vehicle (make sure Siri and Bluetooth are turned on in settings on the guest's phone).
Simply press and hold the steering wheel's OFF-HOOK switch (not the voice command button) for about two seconds.  Once you hear the beep you say what you want to do.  For example, "send John Smith a text message." Siri will then prompt you as she normally would.
WHICH MODELS CURRENTLY HAVE SIRI EYES-FREE?
All display audio or navigation-equipped 2014 ES, GS, LS, and RX models (starting with August 2013 production).